About
Drawn from a kind of wanderlust, my works emerge from attempts to understand perceived contradictions in the world around me. Working across media and disciplines within topically focused projects, my art reflects discoveries of identity through the investigation of space and place, real and imaginary. As a conversation might be born out of the casual meeting of strangers in transit, my practice brings together seemingly unrelated, disjointed material, collected over time from different locations to produce unexpected compositions.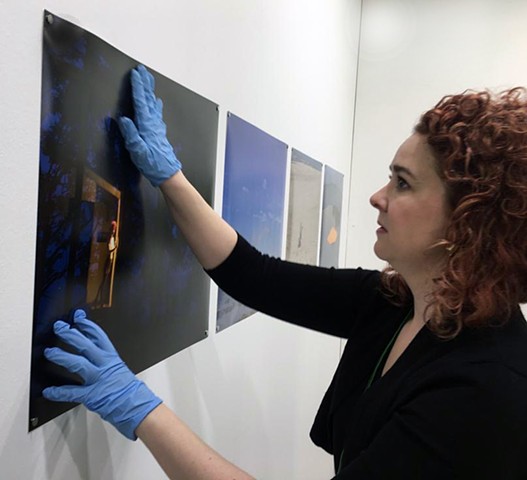 Reflecting discoveries of identity through space and place, my artworks manifest as romantic landscapes with missing parts. The creation of Greenwich Mean Time (GMT) aided in navigation across the globe by sea and left us with a theoretical world divided into 24 zones, each of which differ from the last by one hour. As years have passed, the world has become a much more complicated place. Time zones are irregular and eccentric, affected as they are by political, geographical, and social changes in the real world. Against this backdrop, we are driven to explore. Landscapes without compass, my paintings and photographs capture twilight in gestures that explore the anticipation of the night through the lens of a never-ending day.
I have an MFA from the School of the Art Institute of Chicago (SAIC, Painting and Drawing) and an AB from Brown University (Visual Art, Literary Art, Cognitive Neuroscience). I have served as a faculty member in SAIC's Low-Residency MFA program, and have been awarded residencies at the Vermont Studio Center, the Chicago Artists Coalition's BOLT program (funded by the Andy Warhol Foundation), and ACRE (Stuben, WI). I currently split my time between Long Island City, NY and Chicago, IL.