Artist Statement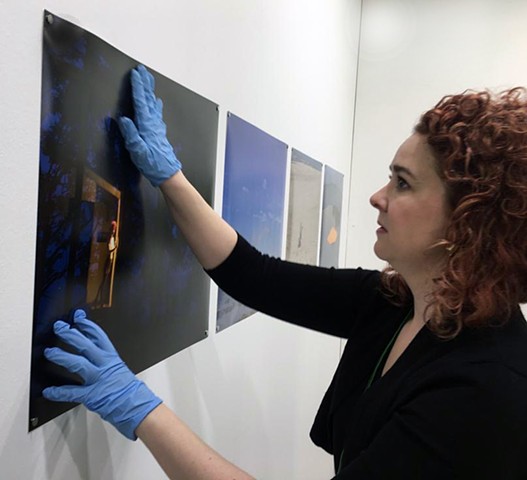 The creation of Greenwich Mean Time aided in navigation across the globe by sea and left us with a world divided into 24 zones, each differing from the last by one hour. The world has since become a more complicated place. Time zones are irregular and eccentric, affected by political, geographical and social changes. Against this backdrop, I am driven to explore.
I come from a family of landscape architects and artists, haberdashers and surveyors. The green thumb passed me over but a fascination for how we are formed by and shape our natural and built environments did not. My art is a kaleidoscope of patchworked experience. I was briefly kidnapped while traveling in Egypt. On a friend's tugboat, I was escorted off the Chesapeake Bay, as we had accidentally trespassed into a ballistic naval training exercise. My more recent paintings are inspired by Bologna, Italy, a completely landlocked city, at one time hub of the country's study of seafaring warfare strategy; they are also drawn from my adventures hiking in the American West.
Although my production can appear to come together quickly, my collaged works are the result of material sketches drawn together over time as pieces of a larger puzzle. Disjointed material from different locations produce unexpected compositions, discoveries of space and place, real and imaginary. Landscapes without compass, my works capture twilight in gestures that explore the anticipation of the night through the lens of a never-ending day.